VOICE INITIATED COMMAND EXECUTION (VICE™)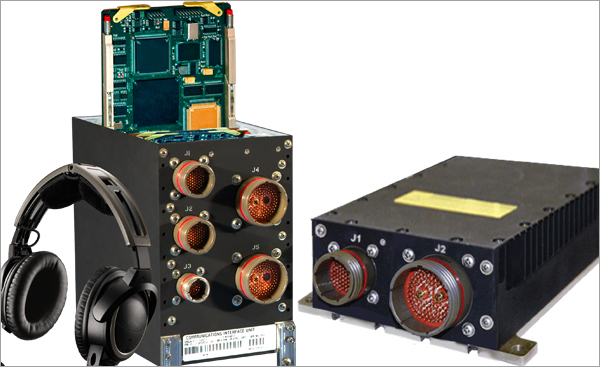 SCI's Voice Initiated Command Execution (VICE™) system allows hands-free voice management of cockpit control systems. The VICE™ system's voice recognition technology provides direct access to mission management and communications system functions, while keeping the pilot's hands on the flight controls and focus on the mission. VICE™ has multiple interfaces allowing it to integrate directly into any cockpit management system.
An aircraft crew member's task saturation in today's complex cockpit environment has limited the ability, to add capabilities to the aircraft. VICE™ reduces the aircraft crew members work load by providing heads-up control and status. VICE™ requires no vocal training of the system and crews do not need to carry voice recognition cards or train the system before each flight. VICE™ is currently being tested in a military helicopter to optimize consistent voice command recognition rates with extreme noise and motion found in real-world aircraft conditions. VICE™ allows you to keep your eye on the mission, not your equipment.
VICE™ provides the aircrew:
Heads-Up Control and Status
Increased Situational Awareness
Enhanced Cockpit Management Functions
Minimized Task Saturation
Reduced Workload
Improved Flight Safety