OPTICAL & RF MICROELECTRONICS
Product Design & Development
Test Development & Engineering
Sanmina provides state-of-the-art, end-to-end product design, test and customized manufacturing solutions for complex Optical, RF/Microwave, Lasers and Sensors products worldwide.
We're specialists in creating custom high performance, manufacturable, cost-optimized products. We can also complement our customer's design team with our unique skills and services. Both solutions will accelerate our customer's time to market — while respecting the customer's intellectual property (IP).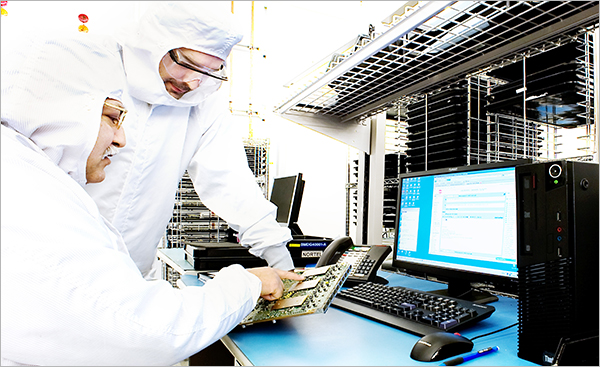 TEST DEVELOPMENT & ENGINEERING
To ensure superior quality products, Sanmina has developed an "End-to-End Test Strategy". Our test engineers design and deploy a full spectrum of ICT, RF and Optical testers for a wide range of products.