Design & Manufacturing
Enclosures, Precision Machining, Welded Frames & Systems Integration.
Fremont, California
215,000 Square Feet
Sanmina's mechanical systems facility located in Silicon Valley provides sheet metal enclosure fabrication, precision machining, frame welding & systems integration services.
Guadalajara, Mexico
Sanmina's Mechanical Systems facility in Guadalajara is part of our flagship Mexico campus offering manufacturing solutions for enclosures, precision machining, PCBA manufacture & systems assembly & test.
Complete Global Footprint
7 Global locations
1.5M+ Square Feet of Manufacturing Space
Design, Engineering & NPI
Customers shorten the time to take a product from concept to production by leveraging Sanmina's mechanical design expertise. Services include turnkey design, prototyping & DFX.
State of The Art Equipment
Ongoing investment in the latest technologies
including 5-axis machining, multi-function laser/punch systems, robotic welding & automated material handling provides Sanmina's customers with the best metal fabrication solutions available.
Capital Equipment
Sanmina MSD assembles & tests complex electromechanical systems in dedicated clean-rooms for leading capital equipment suppliers.
Medical Equipment
Sanmina MSD manufactures complex frame weldments, large medical imaging assemblies, gantries, patient tables & complex systems for industry leaders in laboratory diagnostics, ultrasound, diagnostic imaging & 3D printing.
Industrial
Many of the world's best known automotive, industrial & power companies trust Sanmina to fabricate metal enclosures, build & test their systems.
Self-Service
Sanmina fabricates metal enclosures & provides fully integrated design & manufacturing services for interconnect systems, electronics, electro-mechanical assemblies & systems integration.
Gaming & Multimedia
Sanmina MSD solves design challenges, fabricates metal enclosures & assembles & tests systems for some of the world's leading gaming & multimedia companies.
Enterprise & Cloud Computing
Sanmina's Mechanical Systems Division provides turnkey design & manufacturing for custom enclosure & rack products as well as pre-designed modular & configurable systems for IT, computing & storage applications.
Sanmina MSD provides a complete range of design & manufacturing services for enclosures, precision machining, welded frames & systems integration. Some of the world's best known companies in industries including semiconductor, large scale commercial printing, medical, industrial, self-service, gaming, multimedia, enterprise & cloud computing trust Sanmina to help them achieve their business goals. Sanmina has over 1.5M square feet of manufacturing space in 7 global locations.
CAPABILITIES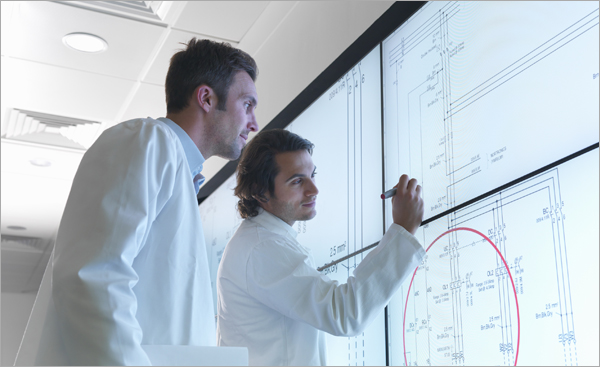 INDUSTRIES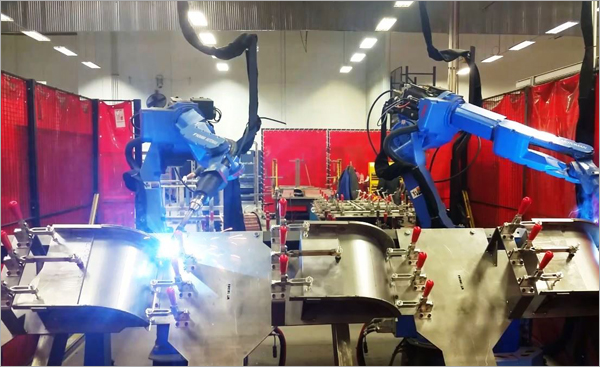 MECHANICAL SYSTEMS DIVISION VIDEO
MECHANICAL SYSTEMS DIVISION BROCHURE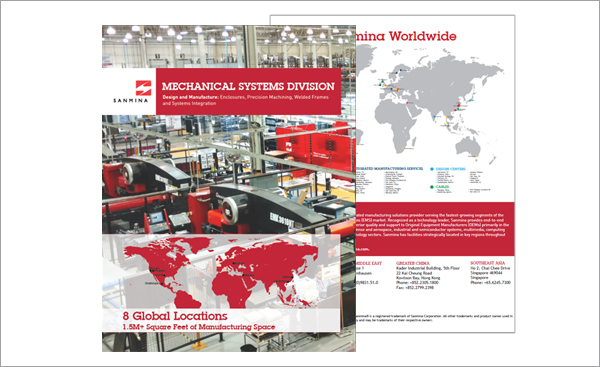 CASE STUDY
CONTACT US