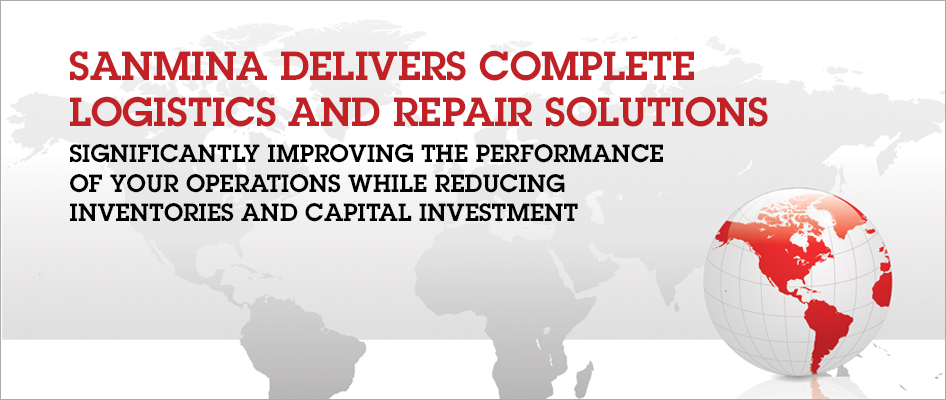 Sanmina Global Services – A One Provider Solution
Sanmina Global Services (SGS) integrates logistics with repair services and robust supply chain management. This integration provides our customers with a complete solution; assembly, configuration, distribution, after-market services and end-of-life management of products, at a lower cost and with fully integrated data and configuration management.
Sanmina has developed a business philosophy and integration strategy based on a robust technology and I.T. backbone, lean practices, strong materials management practices, established quality systems, and advanced engineering services that deliver value and an integrated global solution.
Sanmina's I.T. systems are consistently deployed around the world, providing business efficiency and continuity. Our single Oracle-based platform provides customers with real-time visibility to operational, repair and material data.
With service centers on five continents, our network of repair hubs and 3PLs provides a post-manufacturing infrastructure to perform repairs close to the point of product failure, while working together to meet service demand around the world.