OPTICAL & RF CASE STUDIES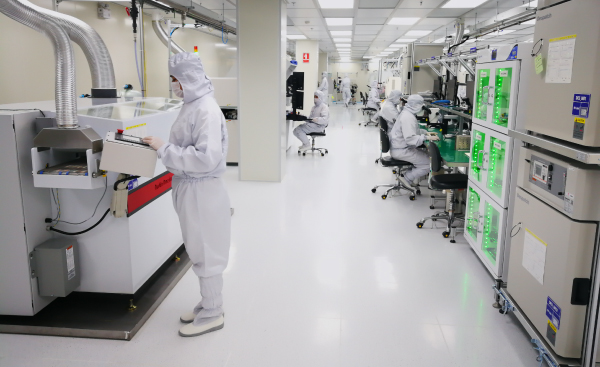 HETEROGENEOUS PACKAGING FOR CUSTOM MULTI-CHIP MODULE
First Prototypes Built in Only 48 Hours
In pursuit of terabit/s applications, a tier one communications company needed a partner to design a highly customized and integrated package for the bare die in a multi-chip device that could accelerate time to market. They chose Sanmina.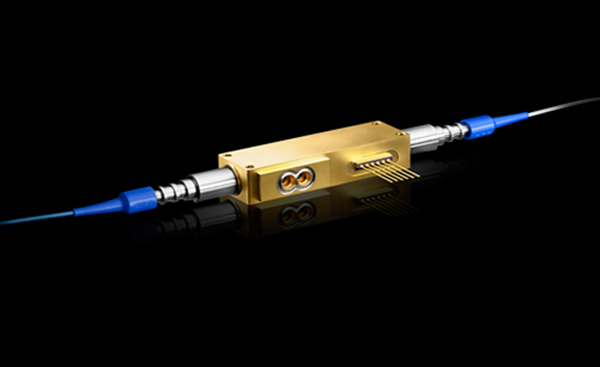 Production Line Up & Running in 6 Months
GigOptix had invented a revolutionary optical modulator and had to bring this product to market quickly and make it work reliably. Relying on Sanmina, it went from design to full volume production in just six months.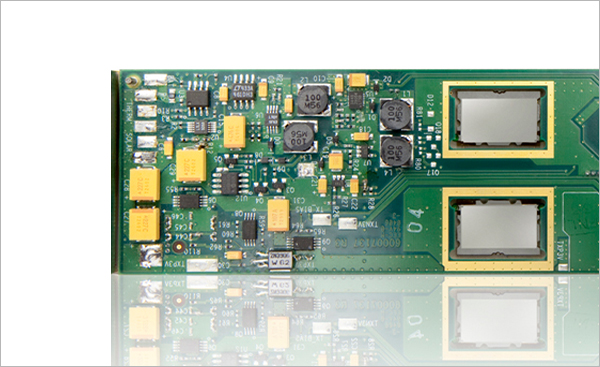 RF MICROELECTRONICS: REDUCED COST & WEIGHT
Exceeded Performance Specifications
From concept to reality, Sanmina partners with MDA to deliver radar transmit receiver modules (TRM). When MDA wanted to re-imagine a new approach to low-cost, weight optimized space-base Synthetic Aperture Radars, they partnered with Sanmina's Optical and Micro-Electronic Division to define, design and build a disruptive new TRM design.