MANUFACTURING & SUPPLY CHAIN
Global Footprint, Regulatory Compliant IT Systems, Vertically Integrated Manufacturing, Automation, Order Fulfillment, Logistics and Repair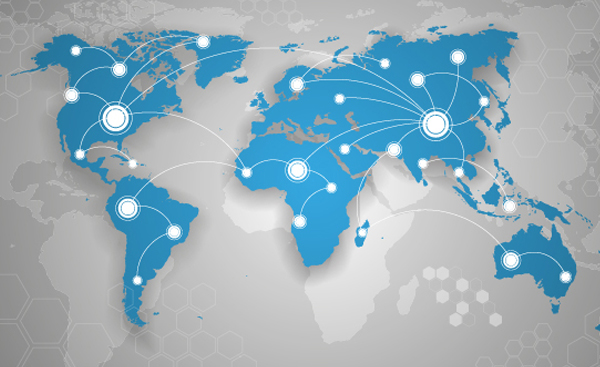 GLOBAL FOOTPRINT: ISO 13485 CERTIFIED – FDA REGISTERED
Our global footprint of regulatory compliant facilities allows customers to reduce time to market, access new geographic markets, manufacture in multiple locations and optimize total landed cost. Sanmina operates one global regulatory compliant Quality Management System.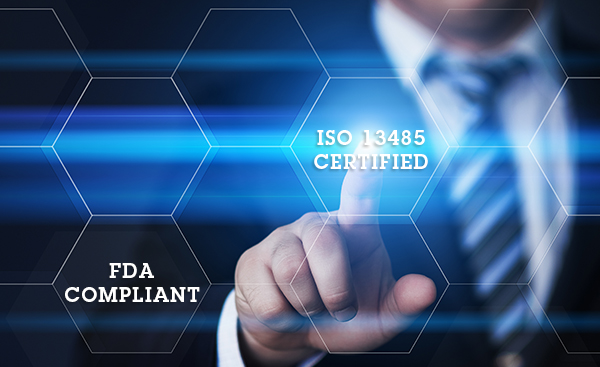 REGULATORY COMPLIANT IT SYSTEM
Sanmina's Quality and IT system is ISO 13485 certified and FDA compliant. The tools, systems and processes are developed centrally, deployed globally and audited independently providing robust medical regulatory compliance and efficient manufacturing. The QMS has been developed centrally over many decades and successfully passes more than 100 audits annually by the FDA, notified bodies, customers and their end customers.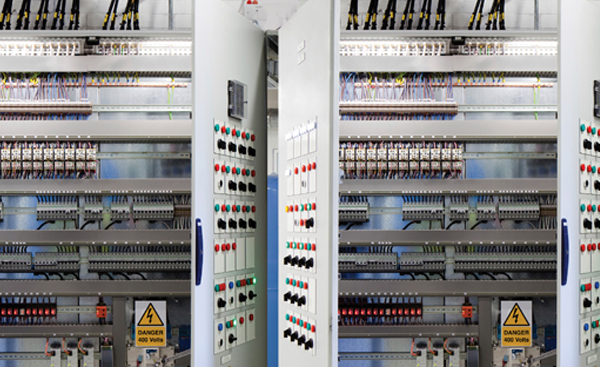 VERTICAL INTEGRATED MANUFACTURING – EFFICIENT SUPPLY CHAINS
Sanmina manufactures precision machined components, enclosures, cable systems, PCBs, backplanes, RF and optical components as well as PCBAs and integrates them with complete medical systems. Accessing this vertical integration conserves capital and speeds production, all with a single manufacturing provider.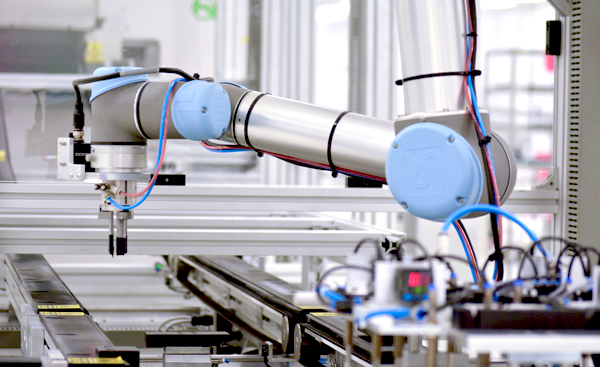 Automation expertise is one of Sanmina's core strengths. Customers utilizing automated processes for their medical products lower their total costs while speeding production—all while preserving the highest quality and maintaining full compliance with regulatory agencies. The engineers within Sanmina's dedicated medical division provide one-on-one design consultation to help every customer benefit from automation opportunities.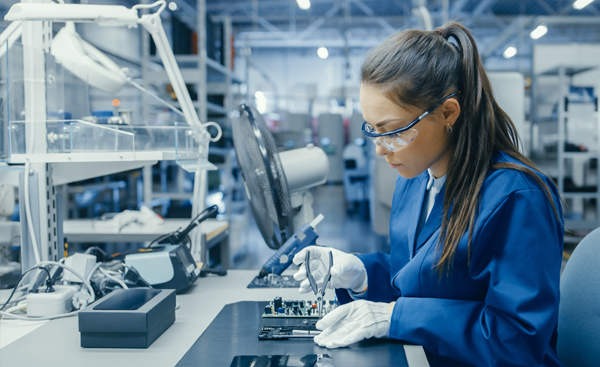 ORDER FULFILLMENT, LOGISTICS, REPAIR
Sanmina Medical is the leader in direct order fulfillment and the repair and refurbishment of complex medical systems including X-Ray, CT, MRI and large blood diagnostics products. We offer a range of BTO/CTO services for medical systems, along with order fulfillment and loaner programs a global network of service and repair hubs around the world. Our I.T. systems and tools optimize product integration, hubs, inventory management and distribution. Sanmina Medical is strongly differentiated with complete repair, remanufacturing and test development capabilities. Our customized approach to Reverse Logistics allows us to optimize warranty management, RMA, advanced replacement and RTV processes. Increase return on investment with Sanmina's long-term product support.
Efficient, flexible and regulatory compliant supply chains are developed based on Sanmina's global footprint, IT systems, vertically integrated manufacturing, appropriate automation, order fulfilment, logistics and repair services.