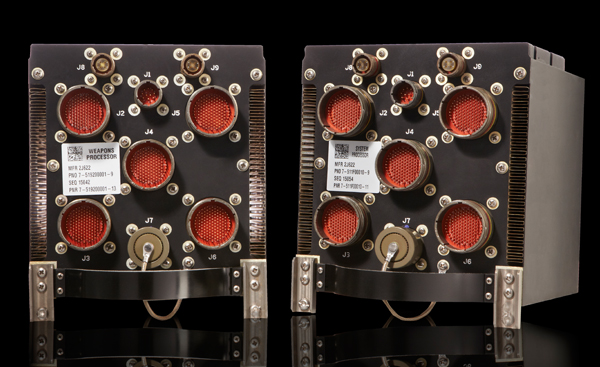 We've invested heavily in creating the models and mastering the tools required to ensure reliable, quality, high-volume component production. This is our contribution to each and every project: an in-depth understanding on how to apply selected materials, techniques and technologies to build our customer's products. When customers engage Sanmina, they leverage this extensive design and manufacturing heritage, and our global supply chain reach.
IP ownership
When customers entrust Sanmina to work with their Intellectual Property (IP), they take on a partner that understands, respects and protects their IP interests. Sanmina has the systems and safeguards to protect against IP leakage, proactively firewalling customers' IP while locating the efficiencies afforded by our Tier-1 reach.
Custom end-to-end product design
A customer's specifications are all it takes. Once engaged, Sanmina is thoroughly committed to delivering the best-cost solution to the customer's IP. We move beyond industry standard workmanship warranties. We work diligently to ensure that our designs will meet every one of our customer's specifications.
We also assume responsibility for production yields, supply-chain excess, obsolescence issues and product testing. A thorough understanding of our custom manufacturing processes, coupled with detailed knowledge of component specifications and deep supply-chain relationships, allows us to take on these responsibilities. Our "End-to-End" test strategy enables us to drive cost out from the product across the whole of its lifecycle. In the end, when we focus on providing the full custom design, it frees our customers to focus on their core competencies without worrying about manufacturing issues.
Contract services
We can engage in any phase of our customers' requirements on an à la carte basis — cost-effectively complementing their design team's core capabilities — wherever they may be in their design cycle.
Sanmina is committed to providing state-of-the-art design and manufacturing services, tailored to each customer's requirements, delivered on time and to agreed specifications. We have a tremendous range of technical services dedicated to reducing time to market, reducing costs and improving the performance of next-generation products involving interconnects, enclosures, optical, RF and memory modules, to name a few.
Array of design, engineering services and technology capabilities
For more than 30 years, Sanmina has invested in a range of component technologies and design engineering capabilities to support our customers' complex requirements for full-system solutions. The result is an industry-leading portfolio of product development capabilities. Examples of such technologies and design capabilities include:
High-layer count advanced printed circuit boards (PCBs)
Embedded passives
High-density interconnect solutions
High-speed backplanes
Advanced enclosures, chassis, racks, cabinets
Precision welded frames for complex capital equipment
Optical components and modules
RF/Microwave components and modules
Micro/opto-electronic interconnections
Optical, RF, automotive cable assemblies
Custom memory modules — DRAM, Flash, SSD
Storage and server design
Medical device design
High-reliability avionics and radar sub-systems design
Military communication systems development
Global services for logistics, repair and product re-engineering
These investments have also lead to an IP portfolio in some of these technologies that provide additional differentiated value and IP protection to our customers.
What's more, these technologies are supported by a team of over 500 dedicated design and development engineers working across Sanmina's components and vertical market divisions in various geographies around the world. We also partner with external design houses for industrial design or specialty skills in order to deliver a complete solution that best meets each customer's unique requirements.