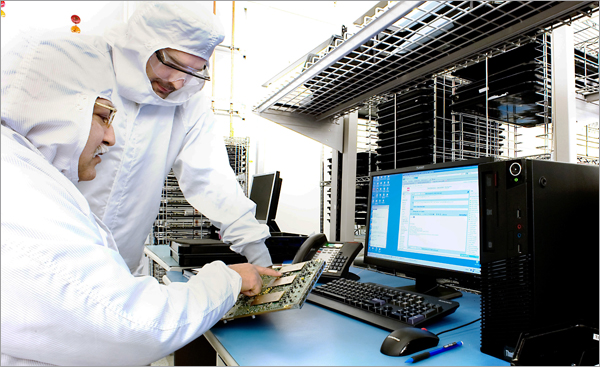 Sanmina is committed to providing an extensive range of Value Analysis and Value Engineering (VAVE) services that complement our complete end-to-end supply chain, design and manufacturing strategy. VAVE is a structured process of performing a detailed analysis of our customers' products that enhance the value of key design elements. This process improves the overall product value, renewing product features and decreasing the cost. These improvements are what allow us to raise each customer's end product beyond the norm — building high-quality, high-performance products with Sanmina's integrated manufacturing services.
Our design and engineering teams bring value to the product development process, working at virtually every stage of the design cycle: from concept through detailed design and prototyping to volume production and end-of-life support. These engineering services provide great flexibility to our customers on how and where we apply our engineering support to optimize the product for cost and manufacturability.
We Are The Manufacturer Behind The Brand®
Partnering with Sanmina also allows customers to leverage the offerings and scale of a global Tier-1 technology company with the individual dedication and attention to detail of a local engineering and manufacturing staff that focus on a customer's design, component and quickturn manufacturing needs.
A cross-functional VAVE team of design, supply chain, estimation and manufacturing engineers then evaluates various cost reduction ideas and seeks customer approval prior to implementation.