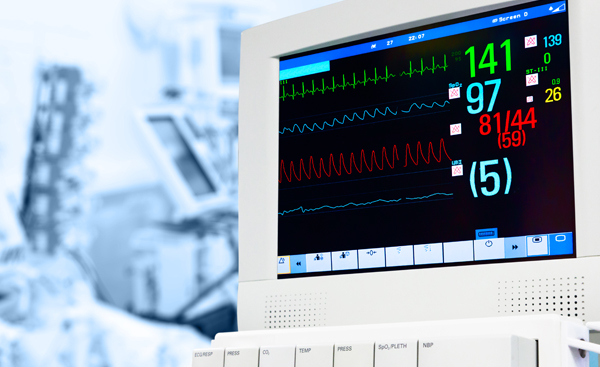 We're at the forefront of manufacturing complete patient monitoring systems. Our engineering capabilities consistently improve product functionality and field reliability while reducing costs by as much as one third. Whether a customer requires domestic production or offshore facilities, Sanmina manufactures patient monitoring products to FDA standards in the U.S., Europe or Asia.
Reliable patient monitoring in the home or hospital.
Telemedicine
We improve manufacturability of telemedicine products by reducing parts and touch labor counts. Even after introducing such features as Bluetooth, infrared wireless and Ethernet, we're able to deliver state-of-the-art products that cost 35% less. Our global network of qualified vendors provides pricing leverage and supply chain security.
Vital Signs
For vital signs products, we engineer for superior functionality, outfitting these valuable devices with the most advanced protocols. Every element is manufactured by Sanmina, including the printed circuit boards (PCBs), printed circuit board assemblies (PCBAs), plastics, displays, power components and functional testers. To ensure reliable field performance, we subject our vital signs products to rigorous testing, then follow up with in-factory sustaining engineering support.
Pulse Oximetry
Sanmina is always seeking efficiencies that benefit customers, and we constantly take the initiative to deliver them. To support one pulse oximetry customer, we invested in obtaining FDA registration of a manufacturing facility in a lower-cost country (LCC). Production now occurs offshore and the customer takes advantage of competitive pricing without incurring unnecessary risk.