MEDICAL IMAGING & LARGE SYSTEMS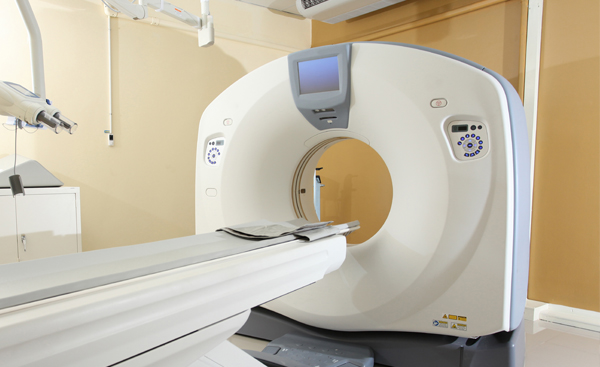 Delivering medical imaging products to market most efficiently requires flexible manufacturing options. Sanmina has established numerous gateway facilities, optimal for building a few units under close supervision or in preparation for transferring to high-volume production. By utilizing our broad network of qualified suppliers and end-to-end supply chain solutions, medical customers save as much as 35%.
Advanced solutions for medical imaging systems.
Computed Tomography (CT)
Sanmina is adept at building detector measurement system (DMS) subassemblies. With more than a decade in the field, our expertise encompasses such electro-mechanical supply chain services as machining, motors, and precision gears and shafts. For added customer value, we have the experience and skills to perform complete system deconstruction at our regional repair depots. The ultimate advantage to a Sanmina partnership is end-to-end manufacturing solutions for the quality production of CT systems.
Magnetic Resonance Imaging (MRI) and X-ray
The MRI systems we build contain nearly 200 field replaceable units (FRUs), and every element—from printed circuit boards (PCBs), plastics and enclosures to machined components and functional testers—are readily supplied by Sanmina. That's an economical bonus for medical customers. The patient tables we design and manufacture consistently satisfy customer requirements for "next level" products. And the dedicated medical engineers on Sanmina's extensive support team are always exploring ways to competitively enhance upcoming MRI and X-ray products.
Nuclear Medicine
Sanmina builds over 30 different systems, each requiring several hundred assemblies and close to a thousand field replaceable units (FRUs). We work to keep these products in service—and profitable—for customers through an array of repair and refurbishment options. Recently with calculated re-engineering and introduction of current technology, Sanmina transformed a nuclear medicine device into a next-generation model. We also refurbished and delivered it to a different market, expanding the medical customer's revenue stream.