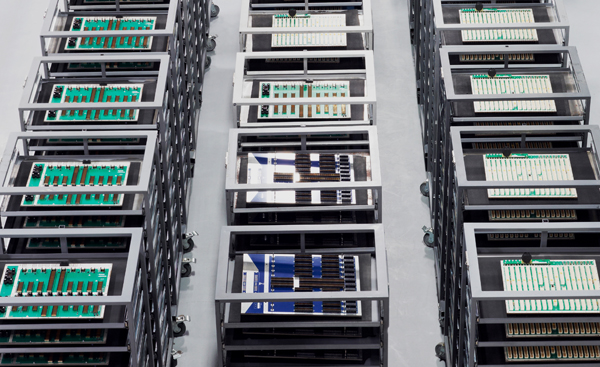 Sanmina has synchronized its manufacturing proficiencies to build complete medical systems under one roof. The system is focused yet flexible, always seeking to improve the profit margins of medical products customers. Accessing this vertical integration conserves capital and speeds production, all with a single manufacturing provider.
Ready to supply every component and every assembly.
From the design and engineering of complex medical devices through high-volume manufacturing and even service and repair, Sanmina offers unparalleled vertical integration capabilities. In-house expertise encompasses metal soft tooling and stamping, machining and diecasting, plastics, frames and weldments. We routinely handle displays and power components. And we're adept at complex large form factor system assembly and optics technology. For decades, Sanmina has been sought out for its premium printed circuit board (PCB) fabrications and assemblies, as well as its high-quality cable and backplane assemblies. Even if we're buying from a customer's Approved Vendor List (AVL), we still exercise our vast vertical integration knowledge base to ensure the AVL suppliers are performing to expectations. These extensive capabilities help medical products customers accomplish their vision efficiently and economically.