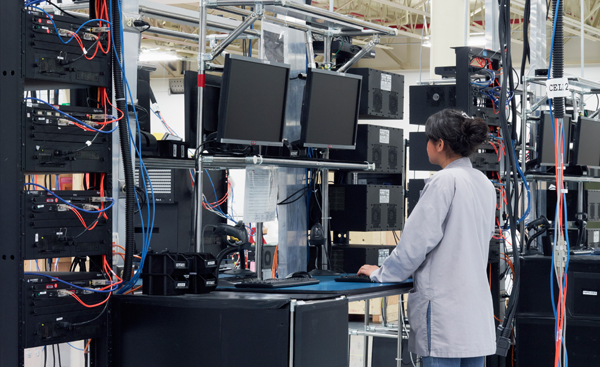 Sanmina's advanced IT system unifies facilities around the globe. From Charlotte, North Carolina in the United States to Ma'alot, Israel or Shenzhen, China, everyone speaks the same language. Critical communications and data are delivered accurately, ensuring successful results.
A singular IT system provides partner benefits.
We address the fluid global economy with a unified global IT system. Every Sanmina facility around the world taps into it, so information flows smoothly and accurately. It helps suppliers stay agile, quick to respond to changing markets or regulations. It enables customers to leap upon new business opportunities. It keeps funds active and working. As a partner, each Sanmina customer is granted access to this database to monitor the progress of their medical device. Real-time capabilities allow productive communication with any Sanmina representative anywhere in the world. Whether a customer requests an upgrade or substitutes a component, all changes are instantly integrated system-wide. Engineers immediately modify documentation. Technicians note additional training requirements. Everyone maintains current knowledge, ensuring that production of every medical device proceeds on schedule.