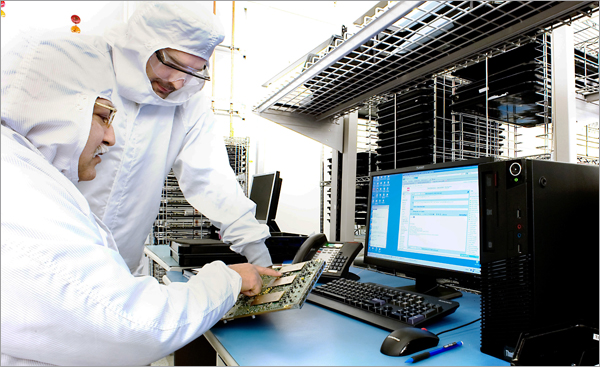 Manufacturing a complex medical product demands an understanding and synchronization of many systems, a blending of diverse technologies. This is where Sanmina excels. We employ the very best talent in every field, dedicated medical experts who combine their efforts to support a product throughout its entire lifecycle.
Intense system engineering produces a superior medical product.
Getting the most out of every phase of a medical product's lifecycle requires intense system engineering. Sanmina saves customers money by identifying key technologies and orchestrating an efficient supply chain right at the concept phase. Medical engineers, many working at a design center with independent ISO 13485 certification, provide detailed and accurate documentation that supports prototype and pre-production phases, and delivers workable results. We design to FDA requirements, including documentation that will support the customer's 510k or Premarket Approval (PMA) submittal. Processes are optimized and rigorous testing performed, always with the focus on economy and quality. Throughout production, engineers evaluate product performance, oversee more testing and make final improvements. As an additional customer benefit, Sanmina's system engineering capabilities include warranty and repair work, and component recycling and disposal in compliance with all environmental regulations.