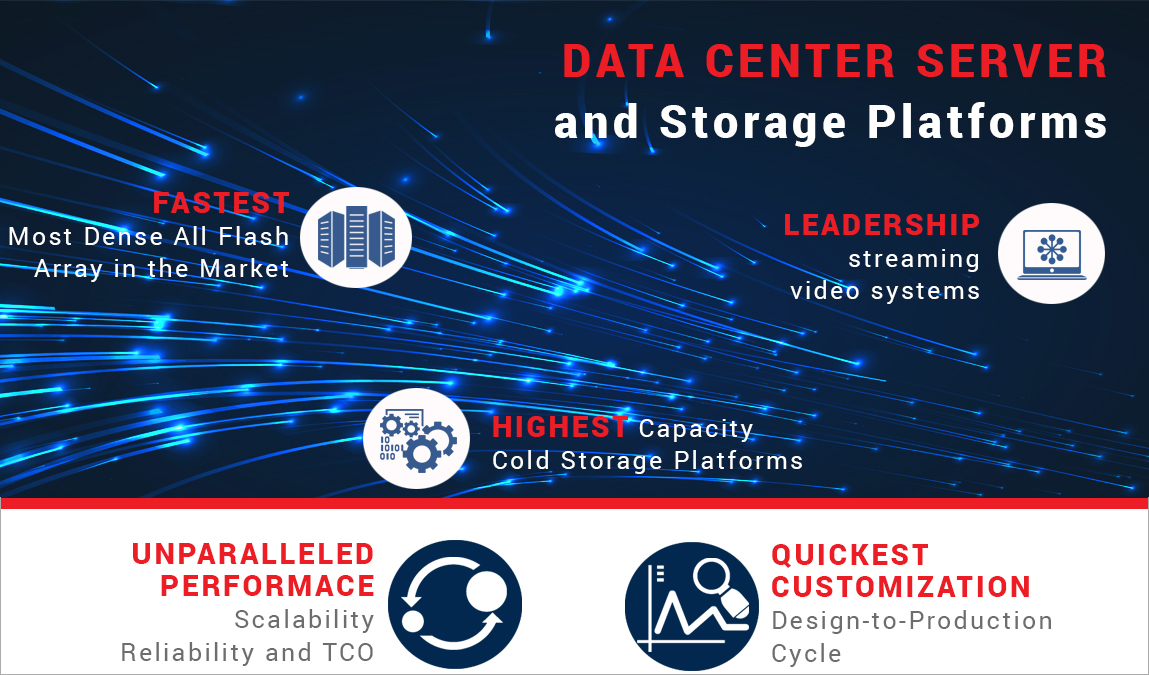 DATA CENTER SERVER & STORAGE PLATFORMS.
Viking Enterprise Solutions (VES) designs, manufactures, and sells leading edge off-the-shelf and customized server and storage platforms for datacenters and enterprise markets. VES has over 25+ years of OEM design expertise in the high-performance, high-density server & storage marketplace with strategic partnership alignment to major Cloud Service Providers (CSPs).
VES platform specific configurations:
Standard Hardware (JBOD, Storage Server, HDD/Flash, NVMeoF/NVMe Storage Server)
Cloud Solutions
Appliances/Solutions
Streaming Video Solutions
All-Flash & Hybrid Storage and Servers
NVMe Flash-based Storage, Servers and NVMeoF Platforms
Primary & Cold Storage Servers and Expansion Arrays
As a product division of Sanmina, a fortune 500 global company, VES is uniquely positioned to provide end-to-end hardware design and order fulfillment at a global scale with over 70+ global locations worldwide. VES is a key supplier and strategic partner to some of the top 10 CSPs in the world, providing unrivaled expertise and support.