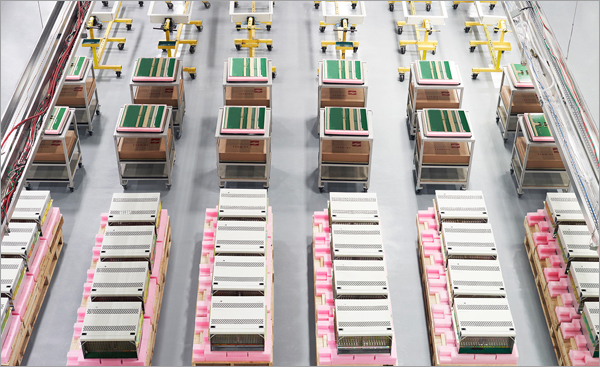 The communications networks industry demands flexible manufacturing, supported by an agile supply chain. Sanmina has strong relationships and agreements in place with key suppliers in this segment that allow us to customize a supply chain that meets the demands of your customers.
30 Years Experience with Communications Product Supply Chain
In addition to offering vertically integrated components, Sanmina has strong relationships with a broad portfolio of qualified suppliers that specialize in components for communications products.
Our suppliers offer the flexibility of Release to Forecast, Vendor Managed and Supplier Owned Inventory Programs, reducing inventory costs and improving supply chain agility. By leveraging Sanmina's global supply chain, customers improve time-to-market, product cost and reduce supply chain risk.