OPTICAL MODULES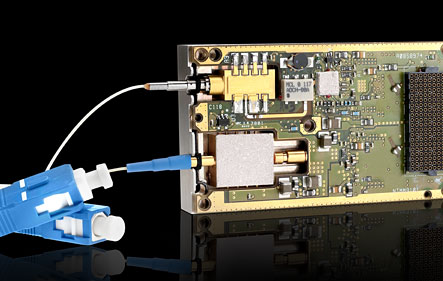 We offer optical and microelectronics design and manufacturing solutions, and continue to invest in leading edge technologies with operations through North America and Asia. Today, our engineering expertise and experience are among the most comprehensive in the Electronics Manufacturing Services (EMS) industry with a focus on key markets that include:
Telecommunications & Network Infrastructure
Medical
Industrial
Clean Technology
Defense and Aerospace
Original Equipment Manufacturers (OEMs) in these markets select Sanmina because of our experience and focus on highly complex, technologically advanced optical products and our ability to successfully offer:
30 years of optical experience in product industrialization
More than 350 global manufacturing design engineers
15+ PhDs specialized in optical engineering
Patents in optical design and process
North American and Asia New Product Introduction (NPI) locations
North America Design Centers
At Sanmina, our number-one goal is to bring best-in-class optical services to the customer by delivering results and earning trust every day. From the development, manufacturing and test of optical modules, subsystems and full systems to a simplified supply chain management solution and unparalleled customer service—we're here to exceed each customer's needs in every engagement.
Our broad range of services includes:
Active and passive components
High-performance optical modules
Blades and subsystems
Complete optical systems
Vertically integrated technologies—PCBs, PCBAs, enclosures, cables, plastic injection molding
Our design and engineering support includes:
Joint product development
Optical DFM
Process development
Test development
Product industrialization
Process engineering support
Qualification lab—Telcordia and NEBS verification
We're a premier technology partner. Our cross-functional technical teams provide total support that includes optical product industrialization, functional test development, cable termination, system integration and test—all supported by agile and flexible supply chains.
We have the experience, technical know-how and global presence to help customers accomplish their vision, expand and innovate.